Oman Medical Specialty Board Exam Preparation MCQs
Obtain Your OMSB License with Our OMSB Preparation Materials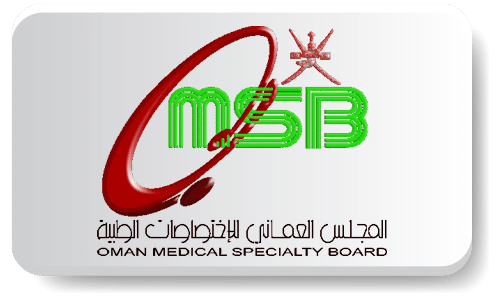 PrometricMCQ is dedicated to helping medical professionals pass OMSB exams and acquire licensing. If you are looking for the best OMSB exam preparation tests and coursework, you have stumbled on the opportune spot.
PrometricMCQ can help you achieve your medical dream. Our goal is to prepare you sufficiently and give you the confidence to face your licensing exam, and pass with distinction.
We have numerous packages for you to choose from. You only need to subscribe to your ideal package and get started.
Prepare for Your OMSB Oman Exam with Prometric

The OMSB exams are not easy to crack. They are competitive and require thorough preparation. You must focus with an approach to pass this omsb oman exam. PrometricMCQ team is here to help you do that.
Our OMSB exam preparation materials are detailed and tailored to adequately prepare you for the actual OMSB exam. With these self-evaluation tools and practice materials, you will be confident and ready to face your exam.
Become a Licensed Medical Professional by Passing OMSB Exam Preparing
Subscribe to Your Speciality Oman Medical Specialty Board Prometric Exam Questions and Improve Your Chances Of Passing Your OMSB Exam.
Benefits of our OMSB Oman Exam Prep Packages
You Learn Strategy & Content

Through PrometricMCQ exam prep tests, you can learn techniques, tips and how to maximize time & performance.

High Scores

We Guarantee high chances of passing your OMSB through out examination tests and coursework materials.

More Confidence

One of the benefits of taking our Prometric OMSB exam preparation tests is boosting your confidence. With confidence, you can pass your exam & secure your license.

Individual Attention

We take each of our professionals' needs seriously. Our MCQ packages are designed with every medical professional in mind.
Accessing Prometric exam tests is easy. Here are the steps.
Subscription
The first step is to purchase your ideal Prometric exam package.
Confirmation
Once you have subscribed, you will receive a confirmation email to your dashboard.
Access to Material
The first step is to purchase your ideal Prometric exam package.
Start Preparing for Your OMSB Exam Today.
Start Your Journey to Get Oman OMSB License to Start your Career today! Register with PrometricMCQ Licensing Services and get started.