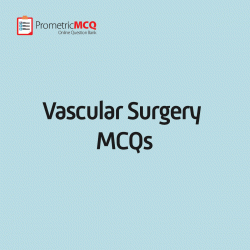 Vascular Surgery MCQs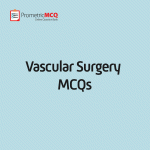 Vascular Surgery MCQs Prometric Exam Questions (MCQs) to prepare for DHA Exam Dubai – DHCC Exam Dubai – Haad Exam Abu Dhabi – MOH Exam UAE – SCFHS Exam – SMLE Exam Saudi Arabia – OMSB Oman – QCHP Qatar Exam – NHRA Exam Bahrain
Get prepared through Vascular Surgery Exam Questions
Description
Why get a subscription?
Description
Vascular Surgery MCQs Prometric Exam Questions to prepare for
DHA Exam – Dubai (Dubai Health Authority)
DHCC Exam – Dubai (Dubai Healthcare City Authority)
Haad Exam – Abu Dhabi (Health Authority–Abu Dhabi)
MOH Exam – UAE (Ministry of Health)
SCFHS Exam – Saudi Arabia (Saudi Commission for Health Specialties)
SMLE Exam – Saudi Arabia (Saudi Medical Licensing Exam)
OMSB Exam – Oman (Oman Medical Specialty Board)
QCHP Exam – Qatar (Qatar Council for Healthcare Practitioners)
NHRA Exam – Bahrain (National Health Regulatory Authority)
Vascular Surgery MCQs are loaded in Self Assessment Application Online.
Total MCQs: 751
Subscription Valid for 6 Month
How to Subscribe?:
Click on " Subscribe Now or Add to Cart " button;
Fill out the billing details and Click on "Place Order;
You will be redirected to Secured 2Checkout Payment Processing Gateway in order to enter credit card / PayPal details to complete the payment.
You will get access details by email within 2 to 3 hours after the payment.
We have collected the most common, up-to-date exam questions from the vascular surgery licensing examination for DHA, MOH, Haad, SCFHS, OMSB, QCHP, NHRA and others. All exam questions are up-to-date and professionally researched. Browse through by anatomy to find what is on your examination!
You might find numerous questions related to Vascular Surgery MCQs Prometric Exams on the Internet either for free or from other companies. The difference that we offer is that we are constantly refining the content based on the current exam patterns and incorporating the latest exam questions.
The subscription is valid for 6 months and is very competitively priced! You can take the practice questions in the real exam like scenario. You can also review the questions later and know the areas that you need to probably work on more. The system is designed to help you succeed!