Your Number One DHA Exam Preparation Source
DHA Prometric Exam MCQs for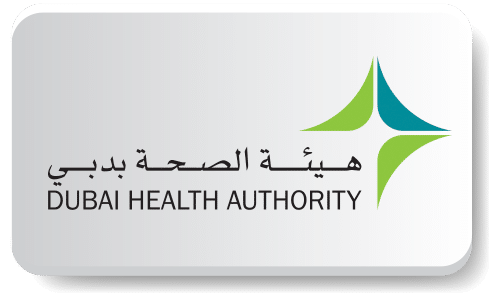 Medical Specialists who wish to work in Dubai must first of all pass the Dubai Health Authority HA Prometric Exams in their field of specialization in order to obtain an Eligibility Letter to start work in the Dubai Healthcare field.
The DHA Exam is equally competitive as the HAAD, MOH, and DHCC qualifications, and it is one of the most desirable, yet challenging exams in the medical field. As such, candidates must prepare thoroughly and adequately to pass the DHA Exam.
PrometricMCQ has been providing competitive Prometric Exam Questions for years and has helped thousands of Medical Specialists pass their DHA Exams with flying colors, achieving their career dreams in Dubai, United Arab Emirates.
Our Preparation MCQs are detailed and all-inclusive to prepare candidates from different backgrounds to tackle Prometric Questions with confidence and the readiness it demands. The MCQs practice self-assessment preparation tools are all designed to prepare you and give you the confidence to face your final DHA Exam.
Become a Licensed Medical Professional in Dubai, United Arab Emirates
Subscribe to Your Speciality Prometric Exam Sample Questions and Improve Your Chances Of Passing Your DHA Dental Exam.
Prometric Exam Dubai has is one of the toughest in the world. However, you can easily pass these exams if you practice and prepare well-enough. At PrometricMCQ, our goal is to help you gain the confidence and skills required to pass the Prometric Dubai DHA exam.
We have immense material to study for the emirates pharmacy exam to help you to pass for DHA License.
The complexity of our Prometric questions is equally tough as the actual Prometric Exam Questions. If you pass our exam questions successfully, you can be certain that you will pass your actual MCQ exam questions with flying colors.
Accessing Prometric exam tests is easy. Here are the steps.
Subscription
The first step is to purchase your ideal Prometric exam package.
Confirmation
Once you have subscribed, you will receive a confirmation email to your dashboard.
Access to Material
The first step is to purchase your ideal Prometric exam package.
Apply for DHA License Today and Secure a Better Future in Your Career in Dubai!
Start Your Journey to Get DHA Dubai Health Authority License to Start your Career today! Register with PrometricMCQ Licensing Services and get started.