PrometricMCQ is a Fully-Fledged Haad License Consultant in the UAE
Get Professional Abu Dhabi HAAD Licensing from The Most Reliable Service Provider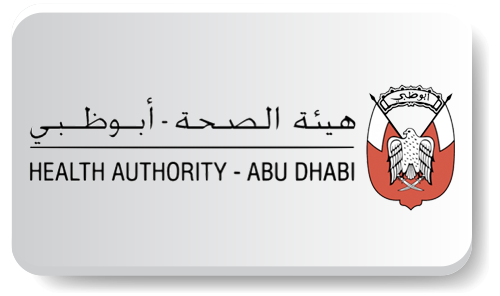 HAAD (Healthcare Authority of Abu Dhabi is a healthcare arm of the Ministry of Health of Dubai. The goal of HAAD is to monitor the status of healthcare of the residents in the emirates by ensure all the necessary steps are followed to the letter.
If you are a healthcare provider who wants to grow your medical career in the UAE, you are required by law to have a license, in this case, the HAAD license to operate in Abu Dhabi, UAE.
PrometricMCQ helps healthcare professionals to obtain HAAD licenses. We also provide other consulting services like eligibility requirements for obtaining HAAD licenses based on the current Healthcare Professional Qualification Report in Abu Dhabi.
Additionally, we can help you prepare for your HAAD license exam by proving bespoke exam materials including past tests to ensure your confidence to face the haad exam.
Documents required for HAAD License
Before you can obtain your HAAD license, you must provide a couple of documents and satisfy certain conditions to be eligible: here are the documents you will need to submit:
Both sides of a passport copy.

A copy of passport photo with white background.

Experience certificate.

Mark transcript. And academic certificate.

Good standing certificate.

Logbook for surgeons.

Registration or license from country of origin.

Certificate of BLS, more so for Allied Health experts.
Experienced needed for obtaining HAAD License:
Allied health: two years.

Paramedical: three years.

General doctors: two years.

Specialist doctors: three years.
Do You Want to Apply for Haad License for Nurses and Doctors?
Contact Haad License Expert at PrometricMCQ Now.
Abu Dhabi DOH Haad Licensing Services Package
Below are the Abu Dhabi DOH Haad licensing packages:
Haad Specialist / Consultant License
License for Specialist Physicians / Surgeons / Clinical Pathologist / Dentists and others.
Haad General Practitioner License
License for General Practitioner / Physicians / General Dentists
Haad Healthcare Staff License
License for Nurses / Pharmacist / Technicians / Pathologist / Dental Tech and others.
We Ensure 100% Success Rate for All the Applicants We Pursue
Register your interest and get free consultation
The Abu Dhabi DOH Haad Licensing Services Package includes:
PrometricMCQ Haad license providers offer a range of consulting services related to Haad licensing. The following are our core services in Abu Dhabi:
Applicants Approval Success Rate
Approx Applications Managed
Number of clients around the world
Frequently Asked Question
Find the answer to the most frequently asked questions from the clients.
EMAIL US YOUR DOCUMENTS: The applicant is required to furnish the following scanned documents:

A recent Passport-size Photograph
A valid Passport Copy
Educational Certificates with Transcript
Experience Certificates
Local Authority License / Registration
Good Standing Certificate
Logbook for surgical specialties



YOUR QUALIFICATION ASSESSMENT: We will conduct your document assessment (this can be done in same day). If applicant is qualified then they have to pay required fees and start their process.

SUBMITTING DOCUMENTS & BOOKING EXAM: We will submit your application and book your parametric /oral exam as per your convenience (He/she can choose any center of the Prometric spread worldwide)
We have database of Hospitals / Clinics / Pharmacy Companies / Labs and other healthcare organizations in Gulf Countries. We also have direct contacts with most of the HR Managers where we send your CV direct to our contacts.
We also do deep research and find placements online and submit your CV.
We enhance and optimize your linkedin profile
We update your profile on Job Search websites.
We send your CV to Medical Recruitment companies.
Yes, we have over 10 year medical HR experience, one of consultant will create / restructure your CV as per best industry practice. We also redesign your CV if required.
And don't worry, we will send you a reminder through email and admin notice banner of your WordPress dashboard.
Why Choose PrometricMCQ for Your SCFH License?
Do you want to know why most healthcare professionals like you have been successful through the assistance of PrometricMCQ? Here is Why:
Professional Skills
We, PrometricMCQ, have the skills of offering SCFH License assistance in Saudi Arabia and the Gulf. We boast vast experience and knowledge in the field.
Wide Network of Partners
Over the years, we have established strong partnerships with different stakeholders in the healthcare industry who can come in handy, especially during job search.
Guaranteed Success
We promise you that our process of SCFHS registration and exam application yields success without a hassle.
Need Quick Assistance with Haad Licensing in Abu Dhabi?
Allow Our Haad License Experts Help You Out! Contact Us Now!